'Dynamic Dose' Installation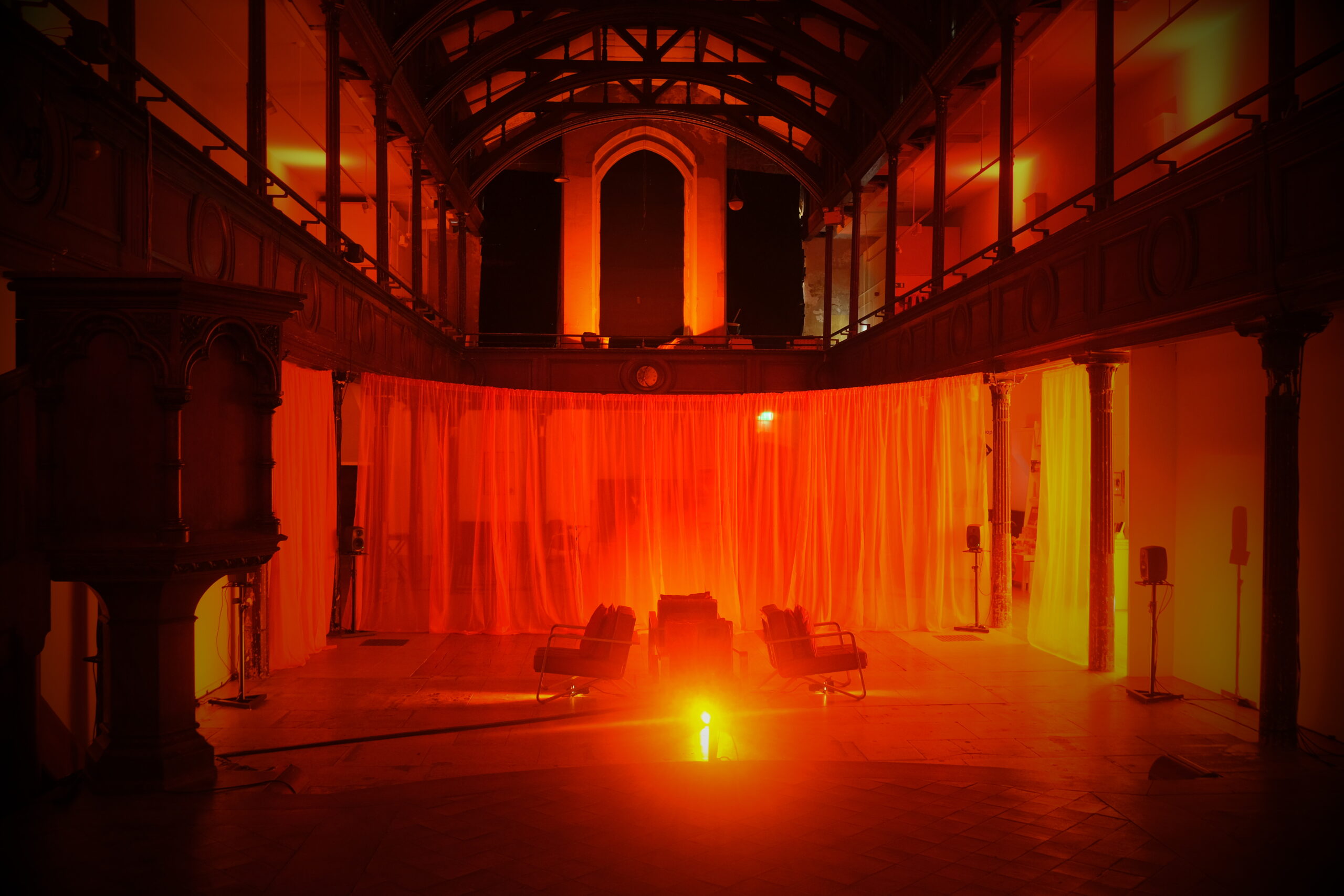 Friday 11am – 5pm TC006 (Film Studio): Guest Installation – 'Dynamic Dose'
A haptic installation will offer drop in listening sessions that explores spatial audio for well-being.
Artist/Company: Partial Facsimile – Immersive Sound & Visual Art Collective
'Dynamic Dose' is an ambient sound and light installation presented in 3D audio by Immersive Sound & Visual Art Collective, Partial Facsimile.
The research project was started when artistic director Laila Riis studied for an MA in Digital Music & Sound Arts at the University of Brighton, UK, and has since been redeveloped along with art-technologist Benjamin Baxter at the Spatial Sound Institute in Budapest, Hungary.
By combining specific sound and light frequencies, the 3 hours and 36 minutes long composition seeks to induce well-being in people suffering from depression and anxiety, but can also be experienced purely for its artistic value. The listeners are recommended to observe a 20 minute 'Dynamic Dose' equivalent to that of a of a power nap.
'Dynamic Dose' was last exhibited in the spring of 2023 at Fabrica – Gallery of Contemporary Art in Brighton, UK.